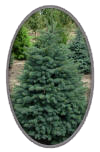 Spring Special!
Spring dug field direct:
1 –   5 Trees $195.00/ea.
6 – 10 Trees $175.00/ea.
More than 10 Trees $150.00/ea.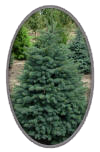 Welcome to Srb's Trees

We offer quality trees, at affordable prices, to local and out-of-state landscapers as well as the DYI homeowner. In addition to our wide selection of evergreens and shade trees, we offer services and advice to ensure your tree stays healthy and attractive.